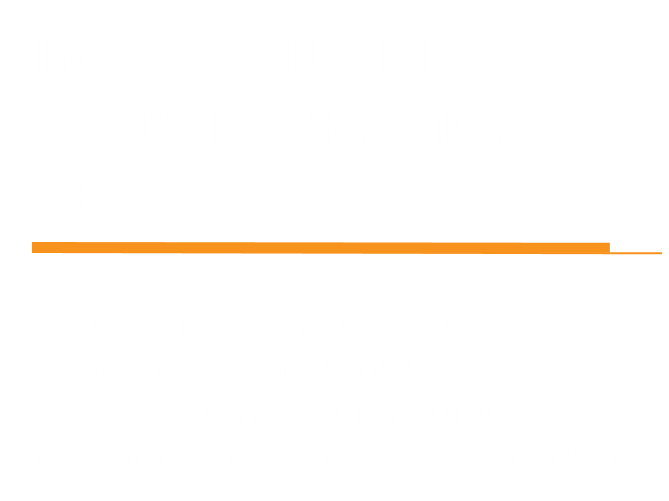 DANIELLE A. STEWART, Ed.D.
Danielle A. Stewart, Ed.D, MBA, BA is the President
of iChange Collaborative. Danielle is an innovative leader, organizer,
educator, facilitator, and curriculum design expert in
transformative inclusion.


MARTHA CALDWELL
Co-founder of iChange Collaborative. Martha is a
published author, educator and facilitator specializing
in race, class and gender identity.


OMAN FRAME
Co-founder of iChange Collaborative. Oman is a
creative consultant and facilitator helping coordinate
diversity, equity and inclusion efforts.


EDDY HERNANDEZ
Eddy facilitates diversity, equity, and inclusion efforts
with a focus on LGBTQ issues.



JOSE CORDERO
Jose is a DEI educational facilitator and teaching
consultant with Emory University's Social Emotional
and Ethical (SEE) Learning curriculum.


TREAVA MILTON
Treava is an organizational development professional,
teacher, and advisor focused on DEI initiatives.


WENDY ROSE
Wendy is in charge of iChange's business operations
and administration.


CHUCK COGLIANDRO
Chuck is a facilitator active in social justice
and racial healing.


KELLY LYN
Kelly is an educator and facilitator focused on
inclusive, integrated, immersive, and hands-on learning.


Dr. ELIJAH NICHOLAS
Dr. Elijah is an author, actor, and advocate. Assigned the female
sex at birth, he spent almost half of his life in the US Military as a woman.


NIKKI TORRES
Nikki provides educational coaching and consultation for
teachers and school leaders. Her interest in social justice
began in childhood, inspired by her strong feminist parents.


JEFF MORRISON
Jeff has served as teacher and administrator
in both public and private schools for the past 26 years.


Keith White
Keith White is consultant and facilitator who has
more than twenty-five years in higher education, non-profit
and independent school diversity and leadership development.

Building an inclusive workforce
The wealth of knowledge and expertise this program delivers is impressive.
The iChange team is remarkable! I look forward to the lasting relationship we will develop as we work together to change the world!
The work that iChange is doing is revolutionary!
This has been a wonderful experience for me – positive, well facilitated – a huge learning curve for me.
I recommend iChange to everyone!
Very informative, uplifting and sets a positive platform for institutional change.
I'm so inspired by the work iChange is doing!
This workshop changed my life!
I see my colleagues through a different lens now. I'm more aware of the diversity of backgrounds and experiences we bring to the table.
Participating in this program made me proud to be associated with my company.